To strengthen research work on CBDC with a view to future-proofing Hong Kong in terms of CBDC readiness, the HKMA has started a study on the prospect of issuing retail CBDC in Hong Kong, i.e. e-HKD, covering both technical and policy considerations.
Building on the model for retail CBDC jointly investigated by the HKMA and the BISIH Centre in Hong Kong, a technical whitepaper was released in October 2021 to explore potential technical design options for issuing and distributing retail CBDC. The whitepaper is the first among similar papers published by central banks to unveil a technical architecture that includes a ground breaking privacy preservation arrangement that allows transaction traceability in a privacy-amicable manner.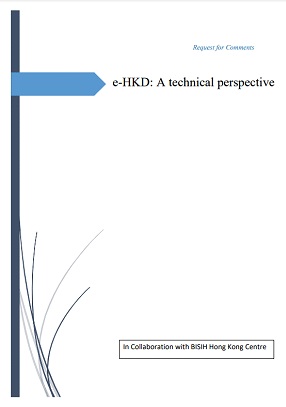 e-HKD: A technical perspective
Following the release of the technical whitepaper, the HKMA published a discussion paper in April 2022 which discussed the potential benefits and challenges brought by retail CBDC, various design considerations (including issuance mechanism and legal considerations) as well as use cases of e-HKD. The discussion paper invited feedback from members of the public on a wide range of policy issues.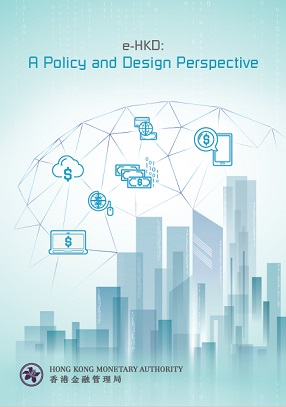 e-HKD: A Policy and Design Perspective
After the two rounds of market consultation, the HKMA published a position paper in September 2022 to set out its policy stance on e-HKD and outline its next steps. It also announced that it will start paving the way for any possible e-HKD implementation in a prudent manner by adopting a three-rail approach.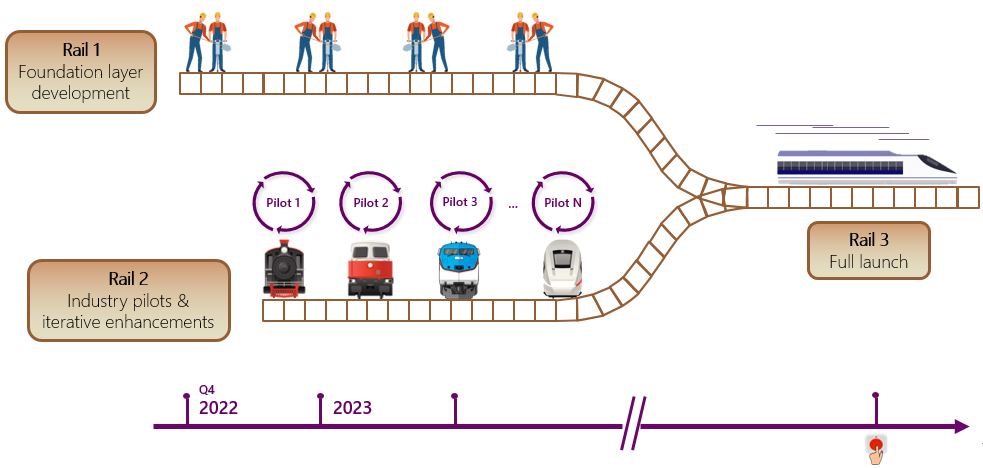 Rail 1 – Laying the foundations
Rail 1 aims to lay the technology and legal foundations for supporting the future implementation of e-HKD.
Rail 2 – Deep-dive application research and pilots
Under Rail 2, which will run in parallel to Rail 1, the project team will take deep dives into use cases, and implementation and design issues relating to e-HKD, including deepening our research into application issues and gaining actual experience through conducting a series of pilots with various stakeholders, including banks and the industry. 
Rail 3 – Rolling out e-HKD
Our work under the first two rails should help lay the foundations and put in place some essential building blocks for any future implementation of e-HKD. Rail 3 is concerned with launching e-HKD.
In managing the timeline for rolling out e-HKD, the HKMA would pay particular attention to emerging market trends and international developments so that e-HKD can be made available in good time to address market demands and strengthen our competitiveness in the global payment arena. Please refer to the paper below for a more detailed illustration of the three-rail approach.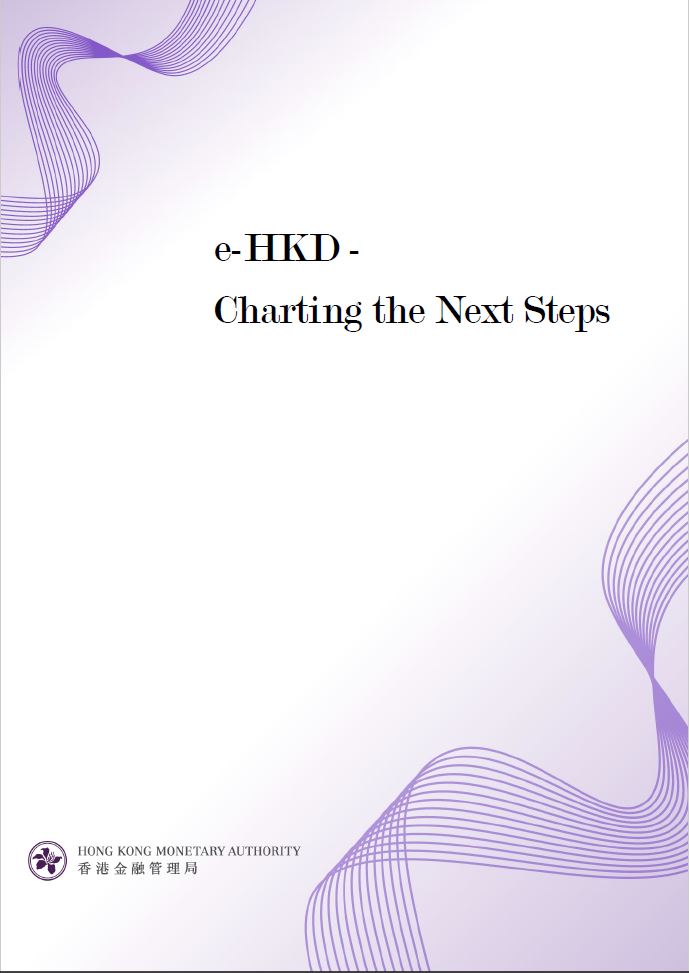 e-HKD – Charting the Next Steps