Under the Financial Institutions (Resolution) Ordinance (FIRO), the orderly resolution of a within scope financial institution (FI) may be achieved by deploying one or more of the stabilization options available under the FIRO, including:
Transfer some or all of the business of a failing FI to a purchaser;
Transfer some or all of the business of a failing FI to a bridge institution;
Transfer some or all of the assets, rights and liabilities of a failing FI to an asset management vehicle;
Bail-in (i.e. a statutory write-off or conversion into equity of certain liabilities of a failing FI, in order to absorb losses and restore its capital position); and
As a last resort, transfer a failing FI to a temporary public ownership company.
As shown in the chart below, there are three broad stages of a resolution transaction in applying any of the stabilization options.
Stylised Example of Stages of a Resolution Transaction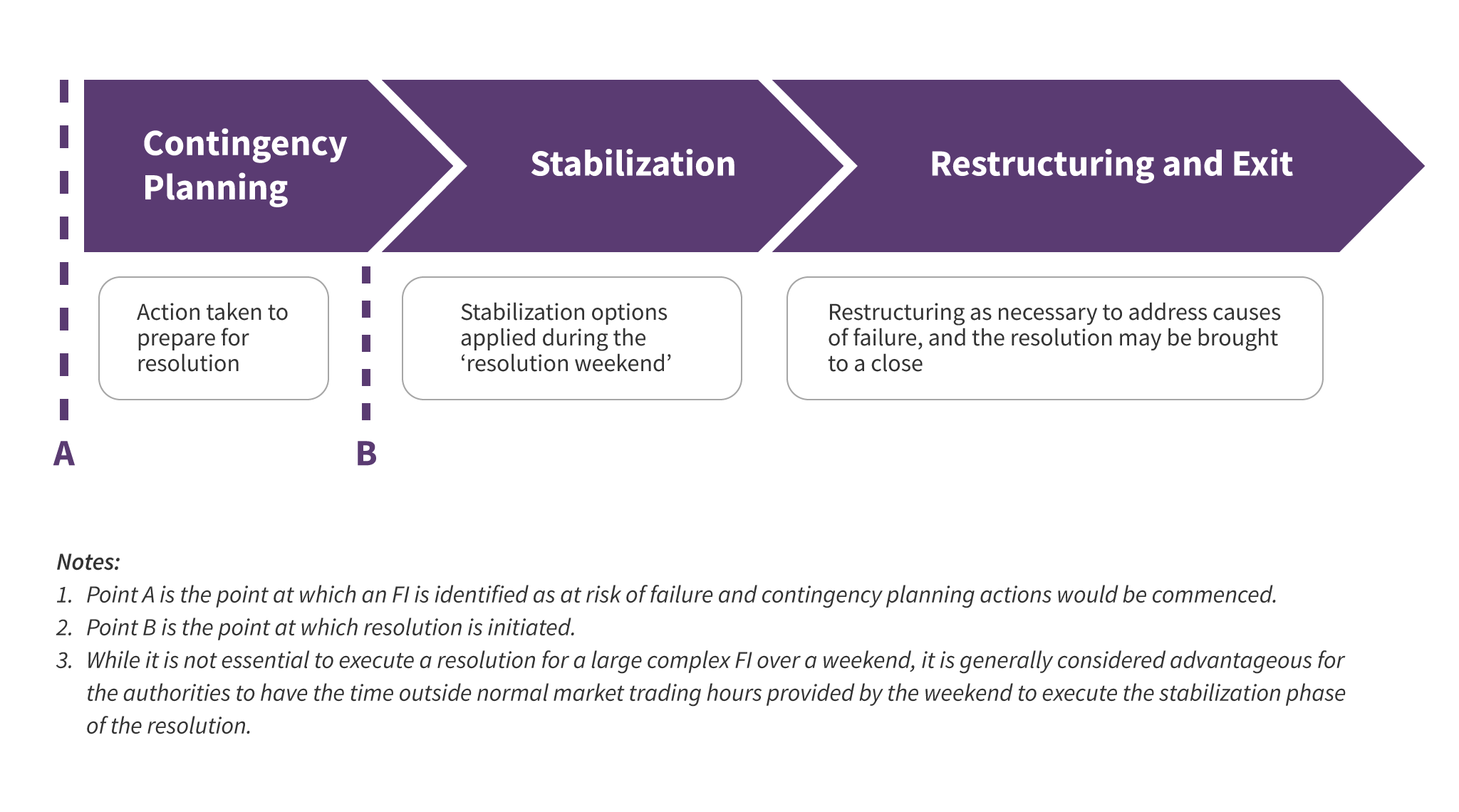 The Monetary Authority (MA) is working on strengthening its operational readiness for executing resolution transactions, including developing approach to resolution mechanic, enhancing cross-border arrangements for cooperation with non-Hong Kong authorities in resolution planning and resolution execution, and further developing the use of the resolution powers.

The MA expects to develop and publish in due course its approach to resolution execution, such as the mechanics of a bail-in execution.