(Translation)
Jointly organised by the Hong Kong Monetary Authority (HKMA) and the Hong Kong Applied Science and Technology Research Institute (ASTRI) , the Fintech Career Accelerator Scheme (FCAS) has been well received since its launch last month.  An Information Day for FCAS was held at the HKMA's office yesterday.  Although it was a bit cold on Saturday morning, the FCAS Information Day still attracted a full house of around 300 students and bank representatives. An additional venue had to be arranged to accommodate all the participants.  The atmosphere was very lively.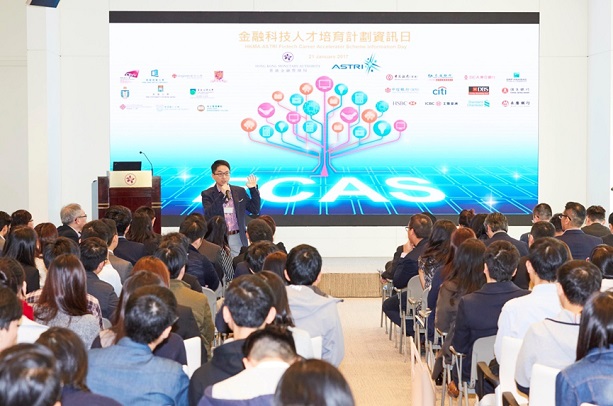 【Photo 1】Mr Nelson Chow, Chief Fintech Officer of the HKMA, introduces the details of FCAS to the participating students.
FCAS offers an internship opportunity to local university students who are interested in working in Fintech.   Twelve banks, together with the HKMA, will offer about 100 intern posts.   The duration of internship is six or 12 months.  This is longer than the usual summer internship, as we hope that students will have ample time to gain practical working experience. 
The monthly salaries of FCAS interns will be about HK$10,000 for undergraduates and about HK$16,000 for postgraduates.  Salaries offered by individual banks may vary slightly.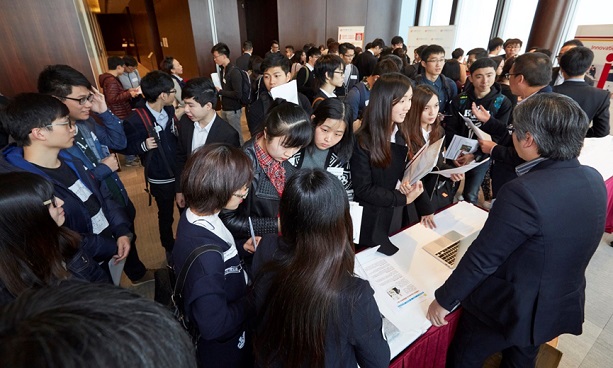 【Photo 2】Recruitment booths are packed with students who have the opportunities to ask bank representatives questions about FCAS.
Undoubtedly, Fintech is one of the main focuses of the future development in the banking industry.  Therefore, even though FCAS is only recruiting interns, participating banks took the event very seriously and their representatives arrived at the venue early to get their booths ready.  They had also prepared information leaflets for distribution to students.  I asked banks what kind of candidates they are looking for.  They said that the students do not need to be "top of the class" for every subject, or confined to studying certain subjects.  Rather, they are more concerned about whether the students are creative and enthusiastic, have good team spirit and possess relatively strong analytical skill.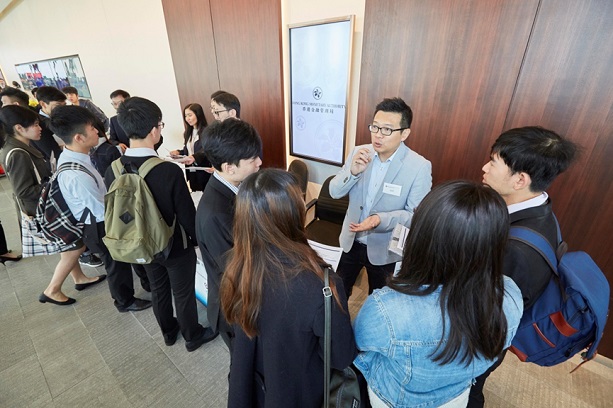 (Photo 3) The HKMA's Fintech Facilitation Office also offers some intern posts and attracts enquiries from many students.
What are students most concerned about when they check out those placements in banks?  Most of them are interested in finding out to what extent banks would be prepared to let the interns unleash their potentials and whether they would be able to acquire solid skills from these posts.  Many students said frankly that they do not wish to be assigned as assistants for organising events or inputting data.  Instead, they are keen to put what they have learned into practice. 
Indeed, banks have been actively exploring and developing various Fintech initiatives, including blockchain, artificial intelligence, biometric authentication, etc, which are the fields that students would like to engage in.  In addition to hard skills, banks have also recently started to attach great importance to user experience, which determines the ultimate acceptability of new technology.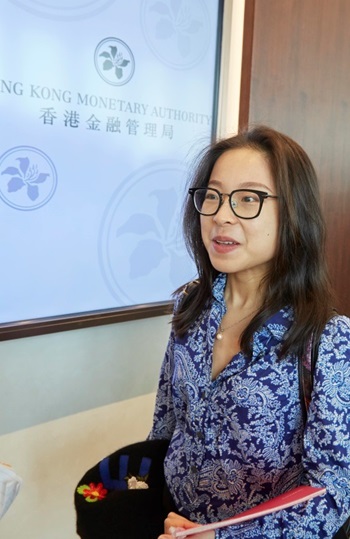 (Photo 4) Financial engineering student, Ms Zhou, says that she looks forward to gaining hands-on experience through FCAS, paving the way for pursuing a doctoral degree in the future.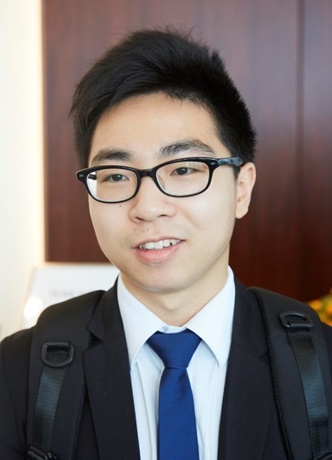 (Photo 5) Student, Mr Lo, is interested in joining the Fintech industry and finds the FCAS Information Day useful in having all the suitable positions in this field placed under one roof.
For those students who are interested in FCAS but have missed the Information Day last Saturday, you can still check out the internship details and download an application form from the FCAS website.  But do remember that application closes at noon on 4 February!
Fintech Career Accelerator Scheme
Eligibility
➢      Undergraduates in their second or third year, and postgraduates.
➢      Relevant disciplines: Engineering, Computer Science, Sciences, Business & Finance, and Law.
➢      Strong interest and motivations to learn and explore Fintech.
Application Procedures
List of Participating Institutions and Tertiary Institutes*
Participating Institutions

Participating Tertiary Institutes

➢  Hong Kong Monetary Authority
➢  Bank of China (Hong Kong) Limited
➢  Bank of Communications Co., Ltd. Hong Kong Branch
➢  Bank of East Asia, Limited (The)
➢  BNP Paribas Hong Kong Branch
➢  China CITIC Bank International Limited
➢  Citibank (Hong Kong) Limited
➢  DBS Bank (Hong Kong) Limited
➢  Hang Seng Bank, Limited
➢  Hongkong & Shanghai Banking Corporation Limited (The)
➢  Industrial and Commercial Bank of China (Asia) Limited
➢  Standard Chartered Bank (Hong Kong) Limited
➢  Wing Lung Bank Limited

➢ Chinese University of Hong Kong
➢ City University of Hong Kong
➢ Hang Seng Management College
➢ Hong Kong Baptist University
➢ Hong Kong Polytechnic University
➢ Hong Kong Shue Yan University
➢ Hong Kong University of Science and Technology
➢ Lingnan University
➢ Open University of Hong Kong
➢ University of Hong Kong
*in alphabetical order except the Hong Kong Monetary Authority
Website of FCAS:
http://www.fcas.hk/
22 January 2017
Written by Mina, the specially-assigned 'Observer' who goes around the HKMA office in IFC, Central, collecting interesting facts and sharing them with you from time to time.