The Currency Section of the HKMA Information Centre (Information Centre) is reopened to the public with a fresh new look today (16 August).
In light of the launch of the 2018 New Series Hong Kong Banknotes, the Currency Section of the Information Centre has undergone a complete revamp to introduce the design, security features, production process, and other fun facts about Hong Kong currency notes and coins in a more interactive way, including using educational games, multimedia displays and mechanical devices. Apart from exhibiting the notes and coins currently in circulation in Hong Kong, the newly revamped Currency Section also features a new interactive device which displays the electronic images of the designs of Hong Kong currency notes issued over the past 150 years and coins in circulation over the past 60 years. Another spotlight of the redesigned Currency Section is a new art installation "Chanting Notes", a bauhinia tree created with shredded currency notes, which contrasts nicely with another artwork currently exhibited in the Information Centre called "Small Change, Big Ode" that is made up of Hong Kong coins. Members of the public are welcome to visit the Information Centre.
For more information, please visit our website.
Opening Hours of the Information Centre (Free admission)
Monday to Friday

10:00 a.m. - 6:00 p.m.

Saturday

10:00 a.m. - 1:00 p.m.

Closed on Sundays and public holidays
(No entry 20 minutes before closing)
Address: 55/F, Two International Finance Centre, 8 Finance Street, Central
Enquiries to the Information Centre: 2878 1111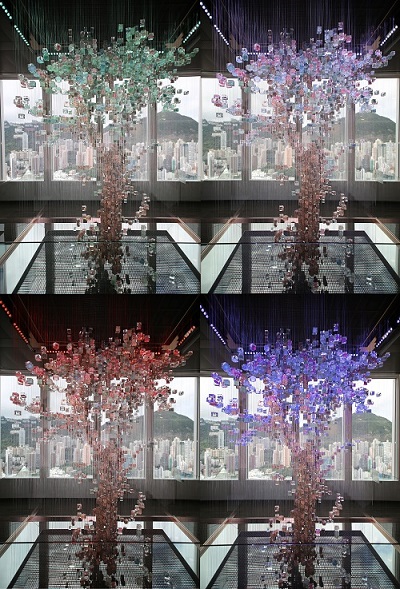 "Chanting Notes" is an art installation of a bauhinia tree created with shredded currency notes that are no longer fit for circulation, with lighting effects highlighting the beauty of the tree in all four seasons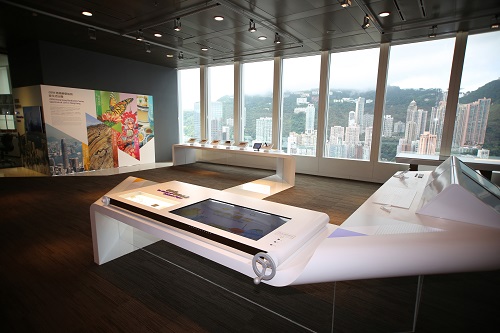 The newly revamped Currency Section of the Information Centre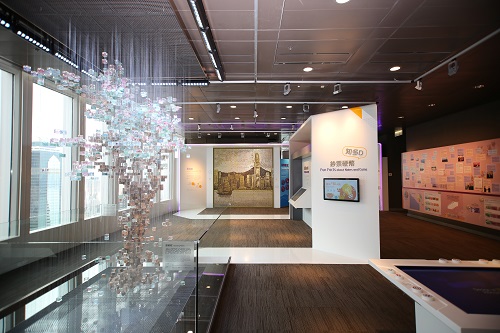 "Chanting Notes" (left) contrasts nicely with "Small Change, Big Ode" (middle)
Hong Kong Monetary Authority
16 August 2018