Having just said goodbye to some colleagues from the international central banking community, who were in Hong Kong for the international financial regulatory conference, today we welcomed another group of old friends, each of whom played an important role in shaping the HKMA since it was established 30 years ago. They include former Financial Secretaries, former members of the Exchange Fund Advisory Committee (EFAC), former colleagues, and of course, the current Financial Secretary and EFAC members.
We gathered today for a small celebration of the HKMA's 30th anniversary, which was also a rare chance to catch up with different generations of the HKMA family. Some had flown back to Hong Kong especially for this event and none missed this precious opportunity to take many photos together to record the moment. For colleagues who have only been with the HKMA for a short time, this was a chance to meet some key HKMA figures they have heard a lot about. For these colleagues, it was like finally getting to meet their idols in person.
When the HKMA was established on 1 April 1993, we did not even have a proper office, and colleagues had to work at three separate locations. Those from the Office of the Exchange Fund were located at the Admiralty Centre, while those from the Office of the Commissioner of Banking were working at the Queensway Government Offices. Norman often told the story of how he had a makeshift office in the conference room and had to leave whenever people wanted to use it for a meeting. It was not until after 1993 when we were finally under a single roof at 3 Garden Road, and then in 2003 we moved into Two IFC and made it our permanent home.
In the last 30 years, the HKMA has grown from an infant central banking institution into an integral part of the global central banking community. This would not have been possible without my two predecessors, Joseph and Norman. I was fortunate enough to have the opportunity to learn from both of them about the need to be always prepared and not become complacent, to manage crises, and to always stay one step ahead and see the bigger picture. These invaluable lessons have helped me and others at the HKMA tackle various challenges over these years. Also indispensable to the HKMA's success over the years was the guidance from Financial Secretaries and EFAC members, and, of course, the dedication and expertise of HKMA staff.
Some say "30 is the new 20". For an organisation, 30 is a good age. We have been through quite a lot growing up, including financial crises and social unrest. Thanks to the experiences and wisdom passed on to us by our predecessors, we have been – and will be -- able to face future challenges with confidence, and safeguard Hong Kong's monetary and financial stability. As we continue to age, we will maintain a youthful mindset. We will remain curious about new developments in finance and keep pushing the boundaries for market development in areas such as green finance, the Guangdong-Hong Kong-Macao Greater Bay Area, and fintech, which will support Hong Kong's competitiveness as an international financial centre.
Over the years, when our HKMA alumni were working side by side, we often engaged in serious - and sometimes heated - debates on monetary stability and market development. Today, as we look back on key events like the speculative attacks on the Hong Kong dollar that we fended off in 1998, or the fallout of the Lehman Brothers collapse in 2008, we also recall some memorable anecdotes. Like the time in 1996 when we had to rush to have the furniture delivered to our New York office just hours before the Financial Secretary arrived for the opening ceremony. Or eating warm snacks prepared by colleagues in the pantry on New Year's Eve 1999, as we prepared for Y2K. Through this 30-year journey, we have fought many battles. Together we have experienced major events that felt like roller-coaster rides, and some others that can best be described as near misses. Through it all we have remained friends both at work and in private and those shared experiences are the things that shape the unique culture of the HKMA.
In closing, let me share with you some photos from the event. For those who follow the HKMA, let's see how many HKMA alumni you recognise!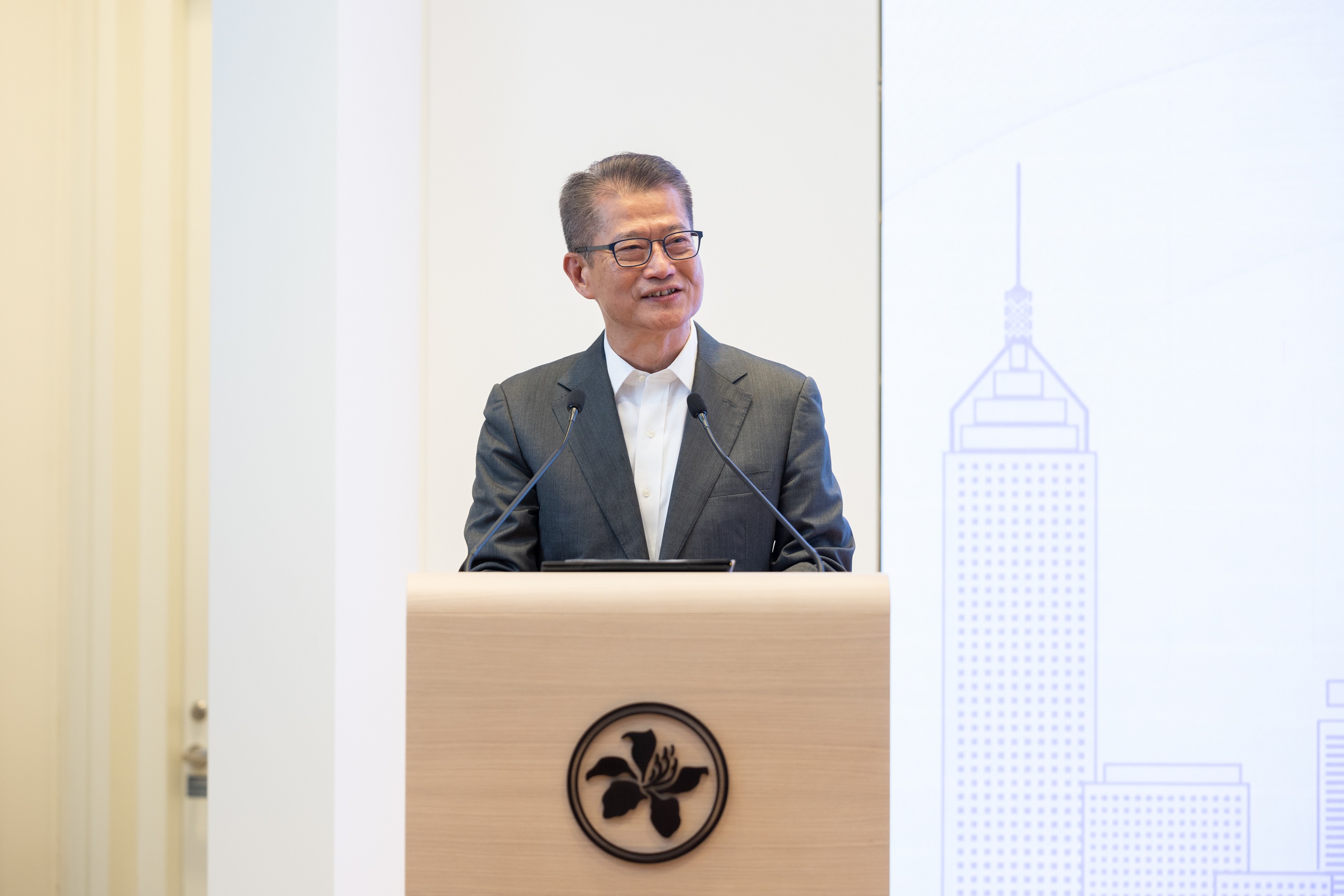 Eddie Yue
Chief Executive
Hong Kong Monetary Authority
31 March 2023