The Hong Kong Monetary Authority (HKMA) today (31 October) co-organised the seventh edition of the city's flagship fintech event, Hong Kong FinTech Week 2022, with Invest Hong Kong.  The event has gathered participants from all over the world to share insights, contribute innovative ideas and establish business connections.  In his opening keynote at the Hong Kong FinTech Week 2022, the Chief Executive of the HKMA, Mr Eddie Yue shared his reflections on the city's fintech journey and the valuable experience gained.
The HKMA also announced today below new initiatives to spur fintech development in Hong Kong:
Mule account network analytics: The HKMA will apply Anti-Money Laundering (AML) Suptech tool, using granular data from multiple banks for the first time, to test how network analysis on mule accounts can assist in understanding how and where risks move across the banking sector, in order to prevent bank accounts from being abused for fraud and protect customers from financial crime losses.
Green bond tokenisation: After concluding Project Genesis1 last year in collaboration with the Bank for International Settlements Innovation Hub Hong Kong Centre, the HKMA is piloting a tokenised government green bond issuance to test out the use of distributed ledger technology to issue bonds in Hong Kong.  Details will be announced separately.
Significant progress has also been made on all fronts of the HKMA's "Fintech 2025" strategy2, including AML Regtech, Central Bank Digital Currency (CBDC), data, cross-boundary fintech co-operation, talent development, and funding support:
AML Regtech Labs (AMLabs): Over the year, the HKMA successfully hosted two AMLabs with Cyberport, participated by 10 banks together with technology firms and data experts in exploring network analytic tools as well as low-barrier, easy-to-implement technologies. A new "Regtech Connect" session also took place during which Cyberport tech firms shared perspectives with participating banks in the use of AML Regtech. More insights from AMLab participating banks and their engagement with local tech firms will be shared through a publication in the coming weeks.
CBDC: On wholesale CBDC, a report had been published earlier to deliver the results and key lessons learnt of the pilot conducted under Project mBridge3.  On the retail front, after releasing a position paper on e-HKD in September 2022, the HKMA has commenced work under the three-rail approach to prepare for the possible issuance of e-HKD in the future as outlined in the paper.
Data: By its official launch in October 20224, Commercial Data Interchange (CDI) had facilitated the approval of more than 900 SME loans, amounting to over HK$1.8 billion, by the participating banks in pilots.  A Proof-of-Concept (PoC) to study the feasibility of using Digital Corporate Identity to support the consent process in CDI is also in progress. 
Cross-boundary fintech co-operation: Two pilot trials, involving cross-boundary account top-up and cross-border e-appointment for account opening, have been completed leveraging the Greater Bay Area Fintech Pilot Trial Facility. There is a robust pipeline of pilots awaiting trial through the Facility, including use cases related to cross-boundary account link-up and remote account opening. 
Talent development: The Industry Project Masters Network (IPMN) scheme was officially launched in September 2022 with the participation of around 80 Master's degree students, more than 30 industry mentors, and over 30 banks and stored value facility operators.  The HKMA has also upgraded the Fintech Career Accelerator Scheme (FCAS) to FCAS 3.0 through partnering with the Insurance Authority to allow a slash working arrangement for students to flexibly work for both banks and insurance companies.
Funding support: To further enhance the Fintech Supervisory Sandbox (FSS), the HKMA is collaborating with Cyberport to pilot FSS 3.1, a new track of the funding scheme, to assist in the commercialisation and wider adoption of the successful projects under Cyberport's Fintech PoC Subsidy Scheme. 
Mr Eddie Yue said, "We have been pushing boundaries by introducing new fintech initiatives every year since 2016.  In this seventh edition of FinTech Week, a solid foundation has already been laid, and our initiatives have been budding.  We believe now is the time for banks and fintechs in Hong Kong to reap the benefits.  Looking forward, we will remain open-minded and persistent to walk the talk, as well as take forward various initiatives to embrace innovation, aiming at elevating our city's fintech development to new heights."
Hong Kong Monetary Authority
31 October 2022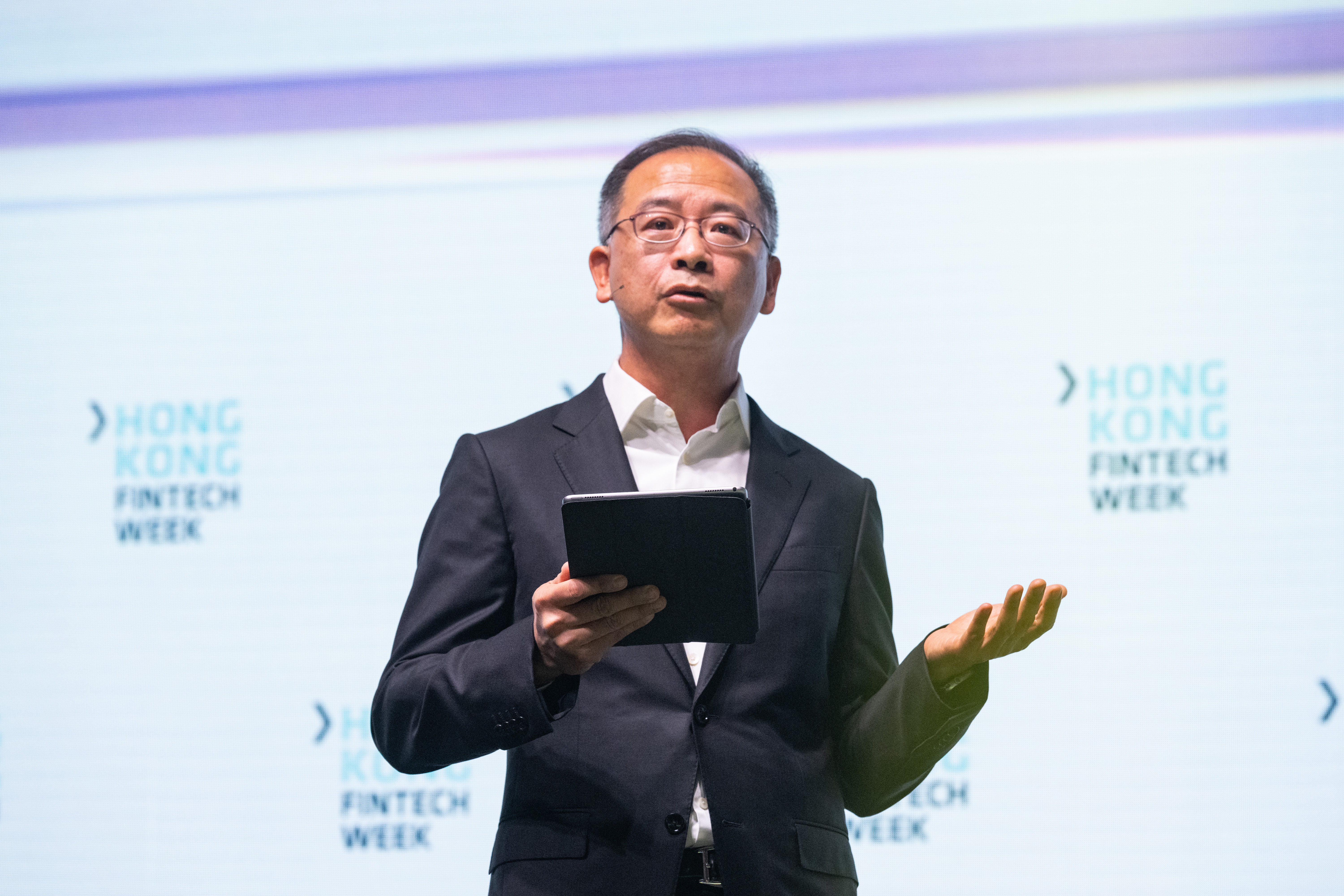 Chief Executive of the HKMA Mr Eddie Yue delivers the opening keynote at the Hong Kong FinTech Week 2022.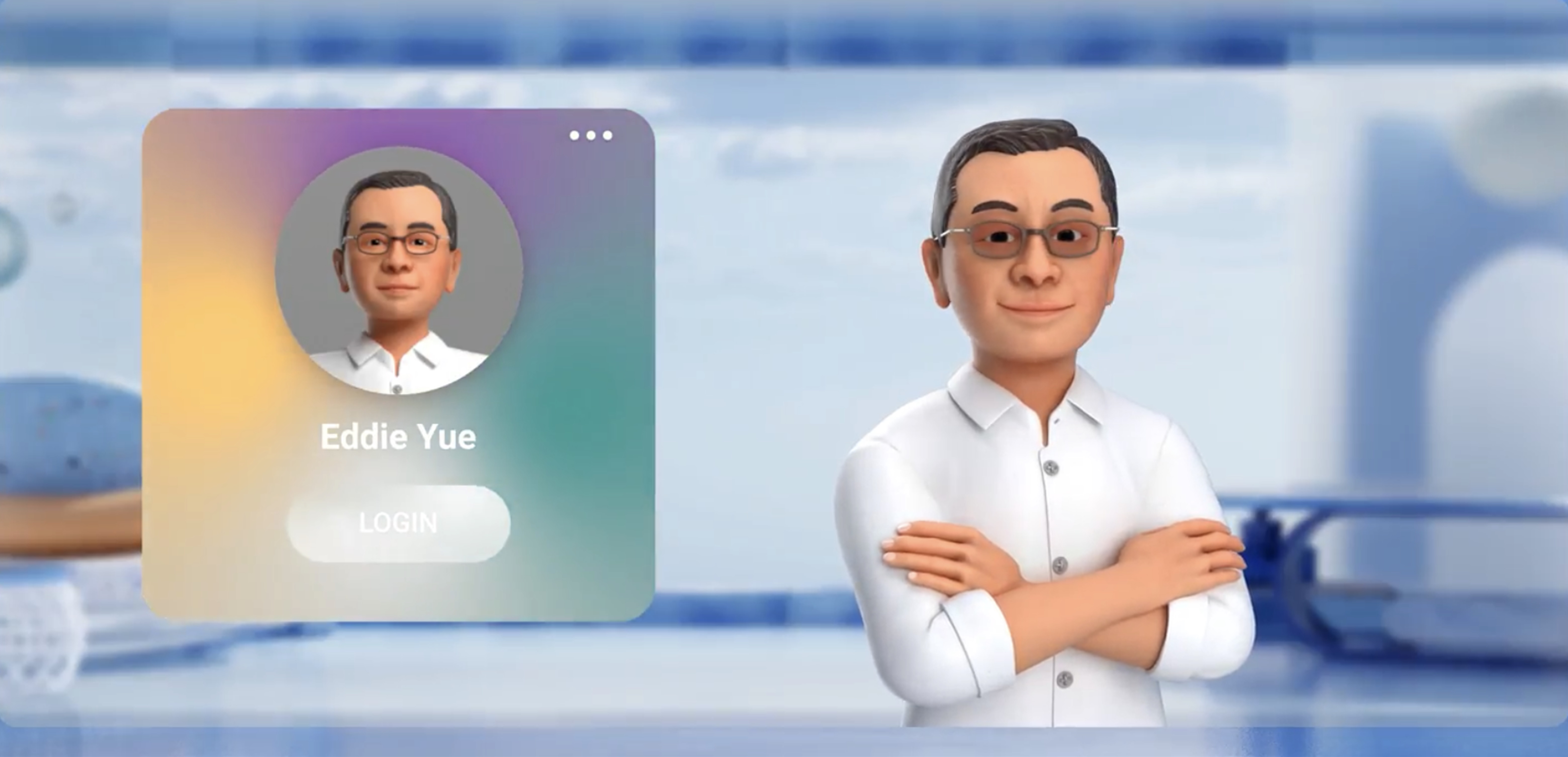 During the event, the Chief Executive of the HKMA, Mr Eddie Yue appears as an avatar before meeting the audience on stage.
---