The Treasury Markets Association (TMA) and the Hong Kong Institute of Bankers (HKIB) jointly offered the Treasury Markets Certificate Programme on the Mainland for the first time from 17 to 20 January. The certificate programme is a professional training course designed for Mainland treasury market practitioners, covering the theoretical and practical aspects of treasury business management, foreign exchange market, bond market, derivatives, risk management, treasury operation and model code, as well as the latest development in the international financial markets.
The certificate programme was held in the School of Continuing Education of Tsinghua University in Beijing and was attended by 39 representatives from 13 Mainland financial institutions, working in the global market, capital market, foreign exchange dealing and marketing departments. Students who successfully completed the course were awarded the "Treasury Markets Certificate" by the TMA and HKIB.
Representatives of the TMA and HKIB attended the graduation ceremony held on 20 January in Beijing. At the ceremony, Mr Edmond Lau, Executive Board Member of the TMA and Executive Director of the Hong Kong Monetary Authority, said, "As the Mainland continues financial reform and liberalisation, the market has seen increasing demand for high-calibre financial talents. Based on the successful experience of the Treasury Markets Certificate Programme in Hong Kong, we hope the professional training can also be provided to Mainland practitioners, so as to further enhance the professionalism of the two markets."
Ms Carrie Leung, Chief Executive Officer of HKIB, remarked, "The Treasury Markets Certificate Programme is a debut course jointly organised by the two associations on the Mainland. It is our pleasure to pull together a good number of Hong Kong treasury market professionals to teach in Beijing. The design of the course emphasises on the interaction between instructors and students, and carries a high degree of practicality. We hope that the Mainland students have benefited from the course and HKIB will continue to provide suitable training with a view to promoting exchange between the Mainland and Hong Kong financial sectors."
Treasury Markets Association
Hong Kong Institute of Bankers
21 January 2008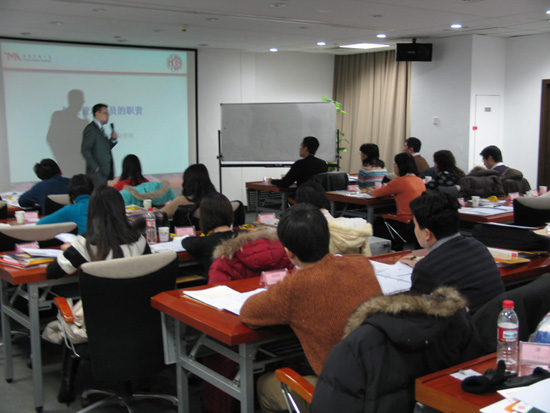 Mr Lawrence Lam, Executive Board Member of the Treasury Markets Association and the Hong Kong Branch Manager & Regional Head, Greater China of the Royal Bank of Scotland, speaking at the Treasury Markets Certificate Programme in Beijing.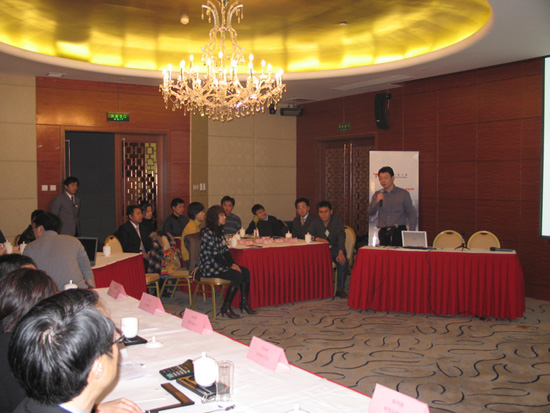 Group presentation by students during the certificate programme.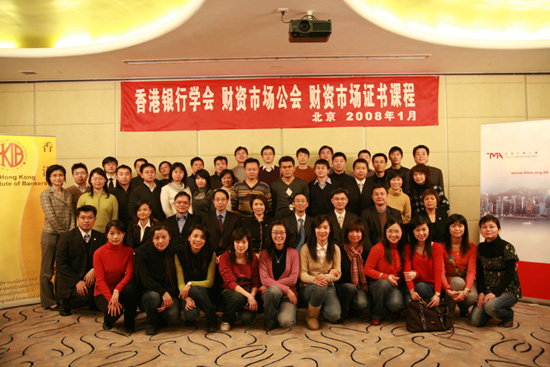 Group photo after the graduation ceremony.