Press Releases
Senior appointment at the Hong Kong Monetary Authority
The Hong Kong Monetary Authority (HKMA) announced today (29 June) that the Financial Secretary, on the advice of the Governance Sub-Committee of the Exchange Fund Advisory Committee, has approved the appointment of Mr Colin Pou as Executive Director (Financial Infrastructure) with effect from 29 October 2018. Mr Pou will take over from Mr Shu-pui Li, who will leave the HKMA on resignation for personal reason with effect from the same date.
Executive Director (Financial Infrastructure) is responsible for developing the financial market infrastructure, and for enhancing the fintech ecosystem of Hong Kong. He will also be in charge of the Currency & Settlement Division. Mr Pou's CV is attached.
Commenting on Mr Li's departure, Mr Norman Chan, Chief Executive of the HKMA, said, "We are sorry to lose Shu-pui, who has been with the HKMA for 17 years and has made numerous contributions to the work of the HKMA. I wish him the very best in his future endeavours." 
Hong Kong Monetary Authority
29 June 2018 
CV
Colin Pou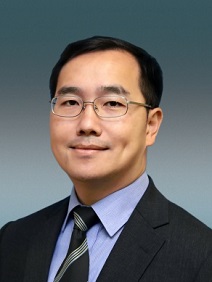 Mr Pou holds a Bachelor of Social Sciences degree in Economics from the Chinese University of Hong Kong. Mr Pou joined the HKMA in 1994 as an Assistant Manager. He was promoted as Manager in 1997, as Senior Manager in 2000 and as Division Head in 2008. Mr Pou has worked in different areas of HKMA's work including banking supervision, banking policy, banking development, monetary operations and payment system operations. Mr Pou is currently on secondment to the Hong Kong Mortgage Corporation (HKMC) as Senior Vice President (Operations) and CEO of the HKMC Insurance Limited, an HKMC's subsidiary that is in charge of HKMC's general insurance businesses.