Press Releases
HKMA Art Competition
The Hong Kong Monetary Authority (HKMA) recently organised its second art competition for all primary school students in Hong Kong. A prize presentation ceremony was held on 14 July (Wednesday).
Students were invited to show their creativity by creating pictures of any subject using images of coins currently or previously in circulation in Hong Kong.
The art competition is one of the HKMA's community programmes. The objective of these programmes is to promote public awareness and foster public understanding of Hong Kong's monetary and banking systems.
"It is encouraging to see the enthusiastic response to this competition.  We are impressed by the young artists' creativity," said Mr Norman Chan, Chief Executive of the HKMA, when presenting the prizes to the winners during the ceremony. "The HKMA places great emphasis in fostering communication with the community.  The competition has helped to bring the younger generation into contact with the HKMA and its work," he added.
Over 3,000 students participated in this competition. Thirteen winning entries were selected based on their theme, creativity, technique and overall quality. The winners each received a certificate and book tokens.
The top three winning drawings are being displayed in the HKMA Information Centre until 31 July (Saturday).
For further enquiries, please contact:
Anissa Wong, Manager (Communications), at 2878 1802 or
Yokee Wong, Manager (Communications), at 2878 1213
Hong Kong Monetary Authority
15 July 2010
Photos: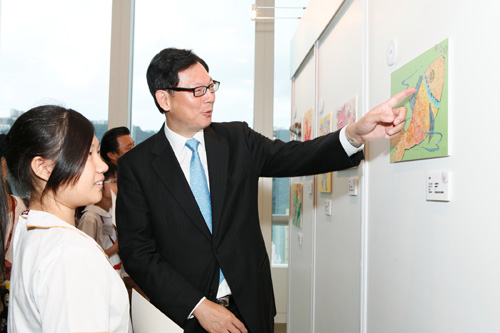 1. Mr Norman Chan, Chief Executive of the HKMA, and the champion of the competition, Lee Yim Kam, admiring the winning artwork.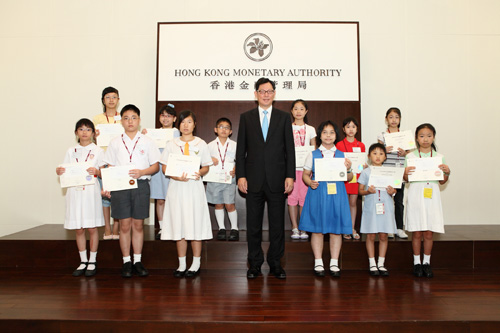 2. Mr Norman Chan and the winners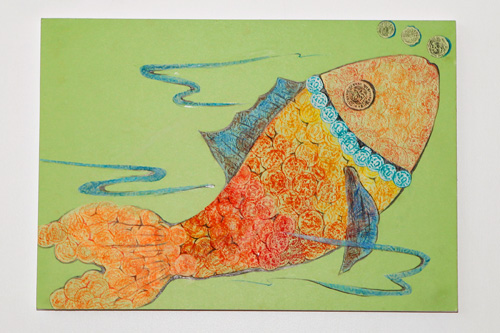 3. The winning artwork of the competition