Press Releases
Appointment of Mr Hans Genberg as Executive Director of HKMA
The Hong Kong Monetary Authority announced today (Monday) the appointment of Mr Hans Genberg as Executive Director in charge of research with effect from 7 February 2005. Mr Genberg will also become the Director of the Hong Kong Institute for Monetary Research.
Mr Genberg has extensive experience in research and teaching. He has worked as a Professor in economics in the Graduate Institute of International Studies in Geneva since 1979, and is currently the Head of the Economics Section of the Institute. He has published widely on issues related to monetary and exchange rate policy. He has a keen interest in monetary and financial developments in East Asia, particularly in China. He has also been a visiting scholar at the International Monetary Fund and the World Bank.
"We are delighted that we will have a Director with the experience and expertise of Mr Genberg to lead the Research Department," said Mr Joseph Yam, Chief Executive of the HKMA. "With his extensive expertise in monetary and financial issues, Mr Genberg will help develop the Research Department's role in supporting policy formulation in the monetary and financial markets," Mr Yam added.
Mr Genberg replaces Mr Stefan Gerlach, who has recently returned to the Bank for International Settlements.
For further enquiries, please contact:
Kevin Ip, Manager (Press), at 2878 1687 or
Thomas Chan, Senior Manager (Press), at 2878 1480
Hong Kong Monetary Authority
24 January 2005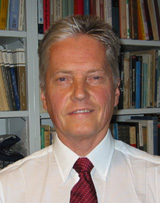 Mr Hans Genberg, Executive Director (Research) designate of the Hong Kong Monetary Authority