Press Releases
HKMA receives certification for its rigorous treatment of the Year 2000 problem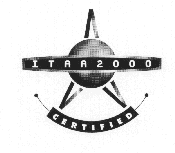 The Hong Kong Monetary Authority (HKMA) announced today (7 December) that it has received a certification from the Information Technology Association of America (ITAA), an internationally recognised Year 2000 certification body, for its rigorous treatment of the Year 2000 problem.
The ITAA 2000 certification represents the HKMA's capability to meet the information technology (IT) industry's best software development practices for addressing the Year 2000 issue. It also demonstrates that the HKMA has the core capabilities needed to address the Year 2000 challenge.
ITAA 2000 is the industry's century date change certification programme. The programme examines processes and methods used by companies to perform their Year 2000 software conversions. The HKMA participated in a rigorous evaluation of the programme, with extensive analysis in eleven discrete process areas deemed necessary to a successful Year 2000 conversion.
Mr Joseph Yam, Chief Executive of the HKMA said, "we are honoured to have been conferred the certification and this is a clear message to the financial community of the HKMA's commitment and preparedness to deal with the Year 2000 problem."
ITAA consists of 11,000 direct and affiliate members throughout the U.S which produce products and services in the IT industry. The ITAA Year 2000 Task Force conducts a full programme of Year 2000-related activities, all aimed at helping customers in government and private sector quickly and effectively to the software conversion challenge.
Hong Kong Monetary Authority
7 December 1998