The HKMA 2018 Banknotes Series "The 5 Thematic Icons" Lucky Draw Results
To promote the 2018 new series banknotes, the HKMA launched the "The 5 Thematic Icons" lucky draw during 25 July to 30 September 2018.  The winners have been drawn randomly by computer balloting on 15 October 2018 in the presence of an independent auditor and the results are as follow.  Participants please check their unique reference number generated during lucky draw registration against the list of winners.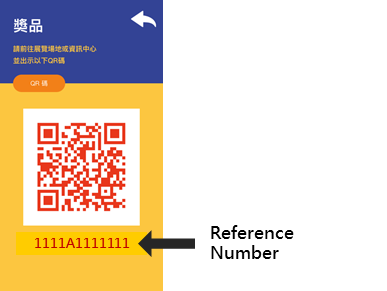 Prize Redemption
The deadline for redemption of the limited edition miniature model of the HKMA Coin Cart has been extended to 15 December 2018. Winners shall redeem the prizes at the HKMA during office hours; those who do not redeem before the deadline may be deemed to have given up their prizes.
When redeeming the prizes, winners shall present their Hong Kong Identity Card (HKIC) for verifying their identities and sign an "Acknowledgement Receipt of Prize" provided by the HKMA.  Winners of the grand prizes will be contacted directly by the HKMA for prize redemption arrangements.  Winners aged 11 or below shall be accompanied by their parents or guardians.
If winners cannot come in person to redeem their prizes, they may authorize a representative to collect the prizes on their behalf, by downloading and signing the "Authorization of Third Party for Prize Collection" form below and providing a printed copy of the winners' HKIC.
Prize Redemption Venue and Hours
Venue:     
Hong Kong Monetary Authority
55th Floor, Two International Finance Centre, 8 Finance Street,
Central, Hong Kong
Hours:
Monday to Friday: 10am to 6pm;
Saturday: 10am to 1pm

Trade Promotion Competition Licence No. 50786